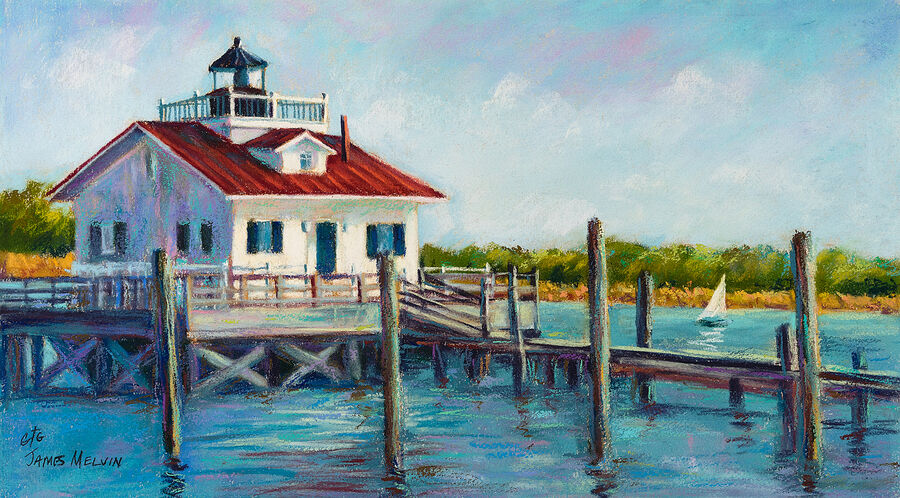 Roanoke Marshes Light Sailboat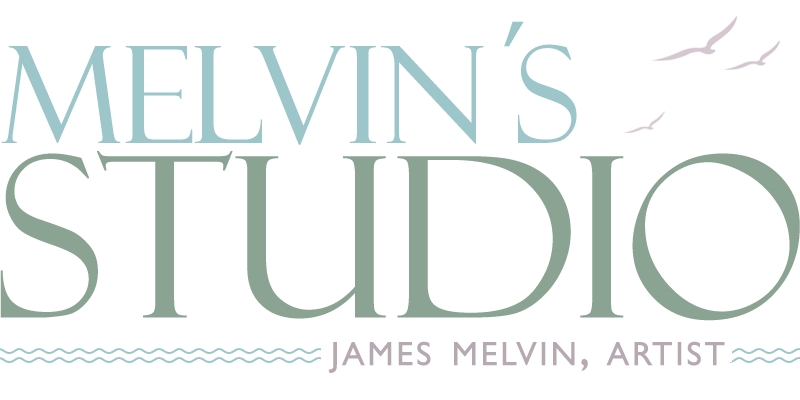 The coastal art paintings of James Melvin evoke peace, nature, and relaxation, inviting the viewer to recall special memories enjoyed while on vacation in the beautiful Outer Banks of North Carolina. A versatile artist, James works in oils, acrylics, pastels and colored pencils, depicting coastal art scenes of beach cottages and dunes, and everything from ocean sunrise to the sunset on the sound. James is the illustrator for writers including children's book author Suzanne Tate's Nature Series. He is the creator of the Pea Island Lifesavers Series at the NC Aquarium in Manteo, and on the Board of Directors of Dare County Arts Council.
James' desire to become a professional artist began at the age of ten. His perseverance, along with guidance from and dependence upon his Heavenly Father allowed him to achieve this goal. He obtained a B.S. degree in Art Education/Design from North Carolina A&T State University. He currently resides in Nags Head on the picturesque Outer Banks where he operates Melvin's Studio. He sells his paintings and prints at local art shows as well as in VA and MD. James invites you to explore his coastal art paintings and find the one that speaks to you.